Panda Security Products and Solutions

Next-Gen Endpoint Protection to Stop Advanced Threats Targeting Your Business

Next-Gen Endpoint Protection

Simple and Light Endpoint Security Solution
Endpoint Protection protects all your endpoints from a centralized platform, including laptops, smartphones, and Windows, Mac and Linux computers and servers.

Simple and Light Endpoint Security and Productivity Solution
Endpoint Protection Plus provides centralized protection for all of your Windows, Mac and Linux workstations, including laptops, smartphones and the leading virtualization systems.

Shut the Window of Opportunity to Advanced Threats
Adaptive Defense protects every endpoint, server, laptop and road warrior on your corporate network, detecting and blocking the malware and unusual behavior that other products on the market are unable to stop.
Find the Answer, Solve the Problem
Panda Adaptive Defense 360 is the first and only cyber-security solution to combine the most effective traditional antivirus and the latest advanced protection technology with the ability to classify all running processes.
Management Solutions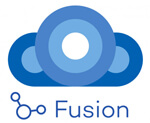 Protection & Control
Panda Fusion is remotely protects, manages and supports all of your IT infrastructure devices, including tablets and smartphones.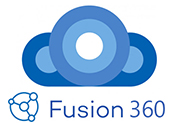 Advanced Security & Management
Panda Fusion 360 automates advanced security, centralized IT management, and remote support for all workstations, laptops and servers on the corporate network.

Control & Management
Systems Management easily manages, monitors and supports all of your company's devices, whether they are in the office or in a remote location.

Management Platform
Panda Aether Platform is an efficient, scalable and extensible platform for centrally managing all Panda Security's endpoint solutions.
Email Security

Email Security and Filtering From the Cloud
Email Protection is a service that provides multi-layer protection for your company's email. In addition, thanks to its advanced cloud-based scanning technologies it does not require any additional infrastructure to start operating.
Recommended Modules: Extend the Power of Adaptive Defense with Critical Functionality.

Panda Patch Management is a solution to manage vulnerabilities and their corresponding updates and patches, both for operating systems and hundreds of applications.

Advanced Reporting Tool stores and correlates of the information related to process execution and its context extracted by Adaptive Defense from endpoints.
Panda Full Encryption is an additional module for Panda Security's endpoint protection and advanced adaptive security solutions, designed to centrally manage full disk encryption.

Panda Adaptive Defense seamlessly integrates with existing corporate SIEM solutions without additional deployments on users' devices.

Panda Data Control is an unstructured data security module, designed to assist organizations in complying with data protection regulations.